ALPHA-1
3n1 Total-C® Keeps Drains Smelling Citrus Fresh
Available For Purchase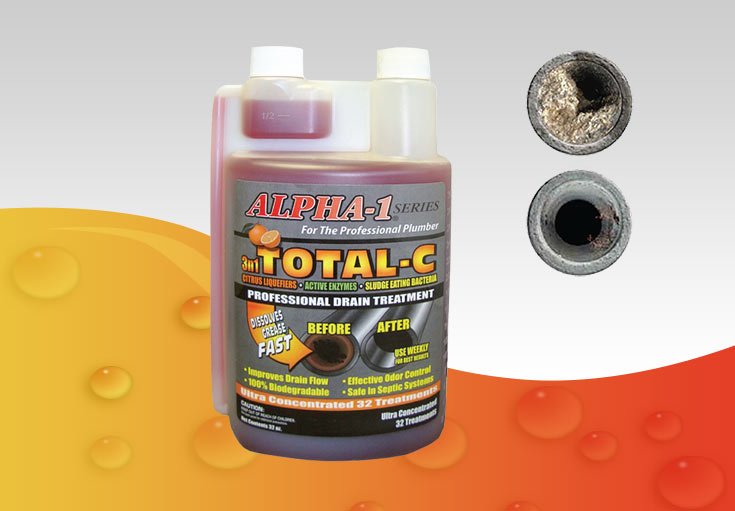 CITRUS LIQUEFIERS | ACTIVE ENZYMES | SLUDGE EATING BACTERIA

Total-C® is a water soluble formulation containing ingredients that produce a pleasant, citrus fresh scent, which eliminates the source of odors and keeps drains smelling clean. A small amount goes a long way toward maintaining an odor free atmosphere that all will appreciate!
Keeps drains clean and smelling fresh after hydro-scrubbing!
Total-C® is engineered with 100% natural citrus liquefiers and fast acting enzymes that target and digest organic materials. It combines long lasting drain conditioning bacteria that continues to keep drains free flowing and eliminates orders.